Posts: 1873
Joined: Sun Oct 30, 2005 6:32 pm
was when Rocks hideout 4, J2, and OI OI OI existed, and prostshocker graced us with his presence.
Posts: 28
Joined: Mon Dec 16, 2013 4:02 pm
Location: Jammin Jersey
Did it ever really matter? Do any of us matter? Does matter matter?
"Gotta fuck em as early as possible"
-Bass Clef
Matter doesn't matter its all energy.
Nightwolf wrote:Matter doesn't matter its all energy.
Pretty sure matter is a variable in any system of thermodynamics
raise the vibrations
12:13 PM - jermm: man I haven't taken a poop that needs a plunger in years
12:13 PM - jermm: my body is failing me
g
I started playing CS when it was v1.2 or 1.3 back in early 2001 or late 2000 -- hard to remember, my older brother played CAL and did the 5v5 league stuff. I did a bit of dabbling in it, but mostly I screwed around on random servers with custom maps & spread out to other mods like team fortress. After years of playing cs & tf + blizzards starcraft, warcraft3, diablo2, I always found myself playing counter-strike more than the other games.
I only have a few surviving screenshots, the rest are likely still hidden away on old 16gB HDDs that I haven't gotten around to accessing.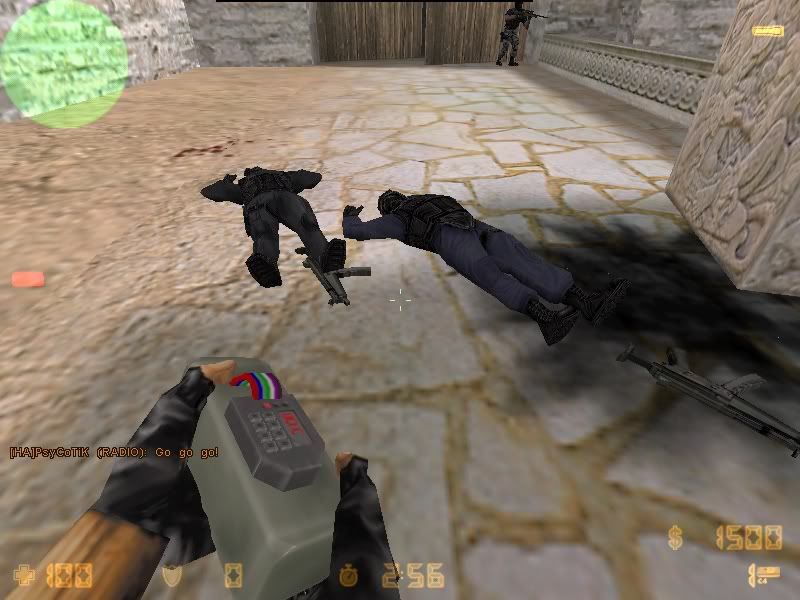 I found j2 through Rocks-Hideout, I used to play RH5 knife-only server and one day it was full & I got re-directed to RH4 the Nipper Maps server. I saw Cc_NIPPER on the scoreboard with lots of other Cc's and Lh's, and decided it would be awesome if I got a screenshot of me killing him, or vise-versa, so I could brag with my homies that I played with the legit real nipper. Didn't take long to kill ol' nathaniel w/ an MP5, screenshotted it, and got banned seconds later after being a douchewad about it.
IIRC went to RH website and added Rock Daddy to AOL to appeal the ban... somehow got directed to the j2 forums.
About two years later I looked up the mod for CS that turns players into chickens and discovered joe had made it, and logged in to the forums and became active again.
Good times, games were so realistic back then. We used to glide our vehicles into a wall to create absurd vertical momentum for the driver and climb immense heights. Yup. Very realistic.
Posts: 28
Joined: Mon Dec 16, 2013 4:02 pm
Location: Jammin Jersey
To be (Vaguely?) serious, I unfortunately missed a lot of time I could have spent here through a combination of arriving fairly late to the party and then spending several years never actually being able to interact with the forum or any servers due to lacking internet.
"Gotta fuck em as early as possible"
-Bass Clef
when 800x600 was a acceptable resolution.
CaptainTripps wrote:I curse and complain all the time. The fuck you gonna do about it?
worst time in my life by far
fuck videogames
I wouldn't be the man I am today without those lonely ass nights... alone in my bedroom with a single lamp on, listening to Dare You to Move by Switchfoot from my Walk To Remember soundtrack ... playing on a local server hosted by myself and driving func_vehicle around endlessly for hours and hours.. weeks.. months... trying several hostnames to get somebody to play with me ...... eventually realizing I had to open my ports so people could see my server.