do you prefer the people in your life to be simple or complex?
vote before scrolling down
scroll more
scroll more
scroll more
scroll more

was this correct in your case?
personally i can't imagine someone who prefers simple people. how boring! and of course i'm a liberal so it worked for me
this is from a fascinating okcupid article. another interesting conclusion from the data:
"Do spelling and grammar mistakes annoy you?"

'no'—i.e. is okay with bad grammar and spelling—the odds of him or her being at least moderately religious is slightly better than 2:1.
of course religious people don't mind mistakes - they are stupid! so they make them and can't recognize them when they see them anyway, and their whole belief system is based on a giant mistake. makes perfect sense to me
this is a chart from an article on their site a year ago - notice the lower the interest in religion, the higher the writing proficiency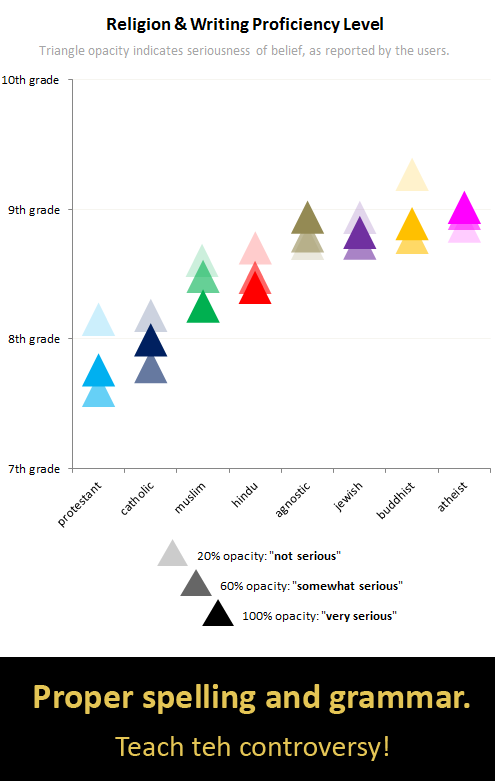 article here
http://blog.okcupid.com/index.php/the-b ... rst-dates/