Night Terror Beta 1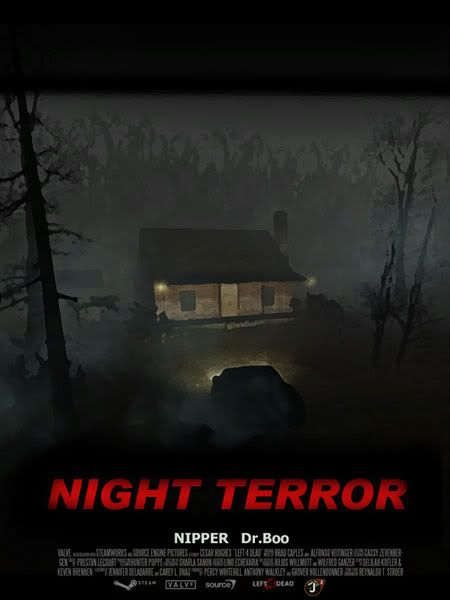 l4d_nt01_mansion_b1 by NIPPER
l4d_nt02_haunts_b1 by NIPPER
l4d_nt03_moria_b1 by NIPPER
l4d_nt04_jungleruins_b1 by DrBoo
l4d_nt05_wake_b1 by NIPPER
Jungle models in l4d_nt04_jungleruins_b1 by Shiroko
Just throw the vpk in common\left 4 dead\left4dead\addons
http://www.nipper.thedarkterritory.com/l4d_nt.html
Well after months and months we finally have something almost playable. I'd like to hear from some j2 people and make sure all the textures and sounds and stuff work before I go posting this all over the internet.
Haunts should have haunted mansion sounds and JungleRuins should have jungle sounds.
If you see purple and black checkerboard that's not part of the map so tell me pls.
The nav will break on Haunts and Moria if you die. And you will die on moria for sure. Just changelevel and it should fix it. This is the main bug I'm hoping someone out there can figure out how to fix for me.
A lot of areas are low detail and need touching up but I'm not too concerned about that little stuff.
Items are scarce on my maps. You won't get tier 2 until the great hall in moria and you'll have to search for them.